Welcome to
THE MUSCLEFLO THERAPY EXPERIENCE
Experience MuscleFLO today
Discover the tailored relief of MuscleFLO Therapy, meticulously crafted to ease daily muscle discomfort. Immerse yourself in the transformative MuscleFLO demo at Trafford Centre, located outside John Lewis (Ground Floor), where we unveil the intricate science and engineering behind our cutting-edge device.
THE KEY
Benefits
Pain Relief
Pain Relief: Achieve medication-free pain relief for soft tissue, tendons, and muscles with the MuscleFlo massage gun.
Increased blood and lymphatic flow
Increased blood and lymphatic flow: The MuscleFLO massage gun stimulates nerve receptors, promoting blood circulation and aiding in the dilation of blood vessels for improved blood flow.
Relieve muscle stiffness
Alleviate muscle stiffness: Intense workouts may lead to stiffness, soreness, or spasms in specific body areas, often caused by reduced blood circulation to those muscles.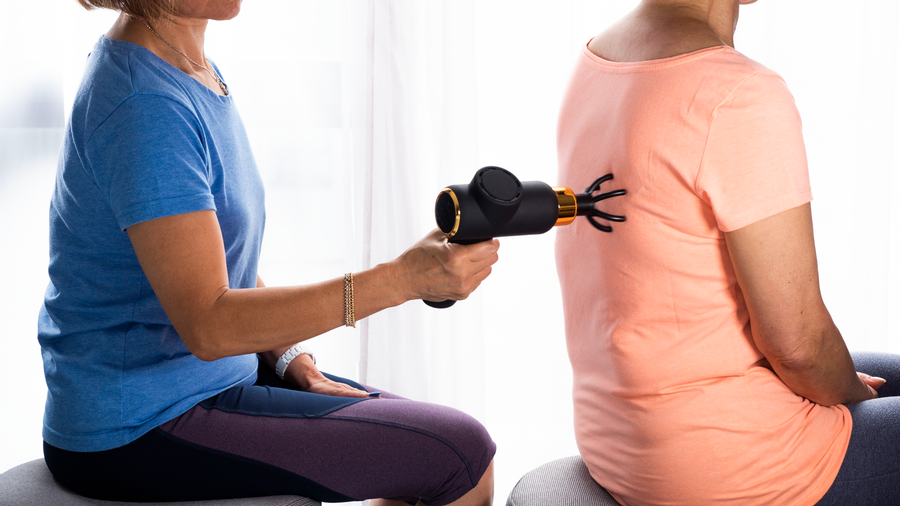 Perfect device
I'm finding the massage gun is really effective. It is helping my recovery from tough workouts and although it gets right into the muscle it is, for the most part, very relaxing. Highly recommend this brand after using several of their products.
Very impressed. Definitely recommend.
I first knew about this product through YouTube videos where physiotherapist and chiropractors were using them then a family friend had a cheap version and after using that I thought great I'm definitely going to get one so I bought a little bit more expensive one and I am so glad I did this product is absolutely brilliant extremely easy to use an instant pain relief highly recommended product 10 out of 10.
An absolute must for everyone
I can't recommend it enough. Felt great round my legs, and the different attachments really do different things. Obviously it didn't take all the pain away but was such a great relief. I could walk relatively pain free and the stairs didn't kill me.
Better than Expected
I've had this for less than a day so far but I love it. I've used more expensive massage guns before and I'm not seeing much difference at the moment. All the attachments it comes with seem very solid and stable, nothing flimsy about it.
MUSCLEFLO DEMO
Come visit us
At The Trafford Centre Outside John Lewis
(Ground Floor)